Shanwee Upstanders came in to the studio to discuss Shawnee's Week of Respect. Every student got a note card that said "If...
Earlier in the week we had Shawnee Senior Jacob McCreight, Guidance Councelor Mr. Matthew Catinella, and Shawnee's Principal Mr. Matthew Campbell in...
Mr. Tama was a Shawnee student, the came back after college to be a teacher, and is now one of the Vice...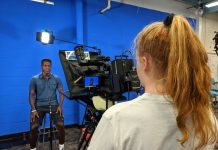 Shawnee TV joined the Upstanders, FCCLA and Shawnee administration to produce the week of respect (If You Really Knew Me...) and Character...
Shawnee is proud to welcome Officer Higgins to the Shawnee family. Welcome to our studio! Highlights tonight include: Real world experience, career skills and planning,...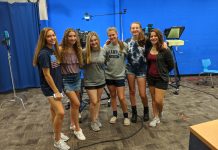 The Family Career and Community Leaders of America present the 6 Pillars of Character in conjunction with...
The Secret Service produced by Scott Minshall featuring Shawnee's own Mr. Duane Wood, who served Nixon, Ford, Carter, Regan, Bush, Clinton and...
LDTV Award Winning Peace Of Mind Documentary produced by Austin Suchecki featuring Shawnee's own Mary Ann Wilson.